Every child deserves a healthy smile. This is made possible by a set of healthy dentition. Smile Across America is all about making this a reality, ensuring that a large percentage of American children can boast of healthy teeth maintained by great dental care.
With growing partnerships with various dental care providers, private businesses, funders, and government, Smiles Across America has been increasing healthy smiles among school children since 2004. This article looks at the Smiles Across America's evolution and how the platform has contributed to oral health since its inception.
Evolution of Smiles Across America
Smiles Across America launched in 2004 with the sole purpose of reaching young school children that have no access to basic dental health care and have no health insurance. This is mostly due to poverty-related challenges like low or no resources, transportation difficulties, inability to read and write comprehensively, and language differences.
They organized programs targeted towards preventing oral diseases by focusing on low-income communities and working with the community leaders and the media to advocate for oral health and its numerous benefits on general health.
The founding partners of Smiles Across America are the Chicago Department of Public Health, Children's Dental Services of Minneapolis, New York University College of Dentistry-Pediatric Dentistry, Santa Barbara-Ventura Counties Dental Care Foundation, and West Virginia University.
Smiles Across America has launched several programs to achieve its goal. The plans include providing technical assistance to children to write grants, building infrastructures in public schools, providing grants, donating oral health products, improved communication skills, etc. The section below focuses on how Smile Across America uses these programs to promote healthcare.
Technical Assistance provision
Smiles Across America provides resources like building infrastructures for schools' dental health services. They have altogether provided technical and infrastructural assistance to over 135 communities across America.
They also engage in organizing webinars that teach on consent form compliance, dental products that prevent tooth decay, and coalition building. As if this is not enough, smiles across America also aid children in writing grants and improving their communication skills.
Oral Health Products Provision
Smiles Across America's resolution to prevent tooth decay and encourage healthy smiles through good dental practices has resulted in partnerships with corporations and charitable dental facilities across the United States.
The partners who made this possible through their various sponsorships and grants are Trident, Ronald McDonald House Charities, Patterson Foundation, Aetna Dental, Dentsply international, 3M ESPE, and Pulpdent Sunstar Americas, GC America, Delta Dental of Minnesota, Northeast Delta Dental, Greater twin cities united way, George M. Rosenberg Foundation for charities, Maine Community Foundation, and the Stephen and Tabitha King Foundation.
The Smiles Across America donation program has led to both local and regional provision of essential materials and resources such as dental care products, supplies, and grant equipment. Such products include teeth sealants. Up to date, Oral Health America (OHA) through Smiles Across America has donated more than 723,790 sealants to about 192,670 American children.
Their goal is to donate one million sealants to 225,000 children by 2010. Through the help of their partners, they have saved a million-dollar equivalent of oral disease prevention supplies. Oral disease prevention supplies include sealants, fluoride varnish, toothbrushes, toothpaste, sugar-free gum, dental flossers, etc.
Today, Smiles Across America has fulfilled its commitment to seal 1 million teeth in 2010 and its commitment to seal 2 million teeth by 2020.
How Do Smiles Across America Achieve Its Project?
Smiles across America is well able to perform these feats by liaising efforts with local governments, businesses, and charitable funders with care providers and schools to assist in fighting oral diseases. They engaged in building infrastructure for schools' oral health services.
They are able to provide dental support to more than 90,000 children annually. They launched their partnership with public schools and community dental health providers in 2004 and have since then been able to provide more than 1.1 million dollars in grant to programs in Maine, New York, Philadelphia, Chicago, Minnesota, Las Vegas, and Santa Barbara/ Ventura counties.
The funding and grants make provisions for communities to expand programs while leveraging resources. This allows for the development of marketing and educational strategies that stresses that oral health is essential to the body's wholesome wellness.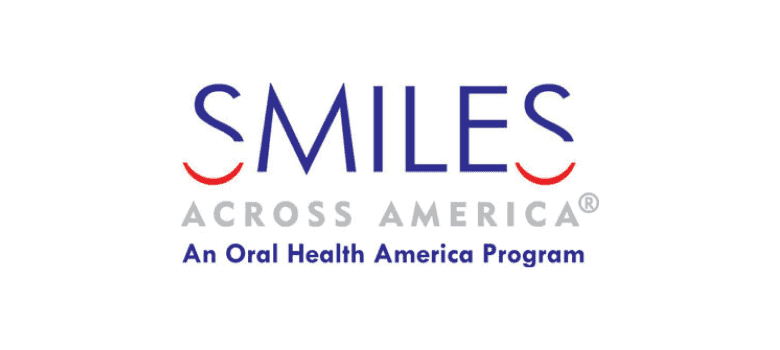 In America, it is observed that most children have poor oral health. As a result, oral diseases are quite common. Tooth decay affects 50% of first-graders and 80% of teenagers. If tooth decay is left untreated, it can affect the child's physical health, growth, and academic performance. This is due to the pains that would prevent the child from eating and sleeping well. It will also distract the child from concentrating in school.
Therefore, it is laudable that Smiles Across America are doing all the above programs to prevent tooth decay and promote oral health among American children.