TeethWisdom.org features resources specifically tailored to help older adults maintain good oral health.
These resources are carefully curated to provide high-quality information. All the content found in these pieces is from truthful organizations and recent reliable studies; it covers diverse topics about elderly dental problems and senior dental care, but you may also find some tips about dental care for seniors in them.
The content has been reviewed and updated recently, so all the information found there is up to date dental health for seniors information.
Learn About Your Oral Health
We have compiled here a list of blog posts about older adults' dental health and oral care. Some of the main topics are prevention of senior dental care complications, the cost of dental care for older adults, the problems caused by diseases like diabetes, or information about common conditions like teeth sensitivity or dry mouth.
In recent years, medical professionals have begun to see a large correlation between your oral health and your overall health, including your mind and body. This Mouth and Body Connection has been a huge topic of conversation for the past decade.
Having a dry mouth can be irritating. It makes it difficult to eat or talk and can even lead to nausea. Though, one of the biggest problems with having a dry mouth is the toll it can take on your oral health. Dry mouth can promote gum disease and tooth decay.
Does a sip of your morning coffee or a bite of your favorite ice cream cause pain in your teeth? Or, maybe when you brush or floss, do you notice that some teeth experience more sensitivity than others?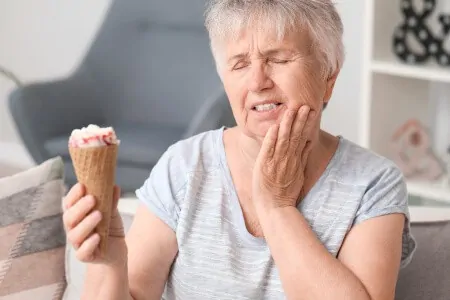 Cavities are common in older adults both on the crown surface, the portion of the tooth covered by enamel, and the root surface.  Recent research suggests that older adults are more likely to develop new cavities on the crown and root surfaces at a greater rate than younger populations.
If you or someone you care for has diabetes, you may have heard a doctor or dentist mention the term Hemoglobin A1c (HbA1c) when referring to tests that monitor blood sugar levels. It can be a real challenge to keep up with the true meaning of all of these values, so we'd like to answer some frequently asked questions regarding HbA1c.
Proper care of the mouth is very important when caring for an elderly adult with a denture or "plate." Some elderly adults will go weeks or months with denture sores without telling anyone.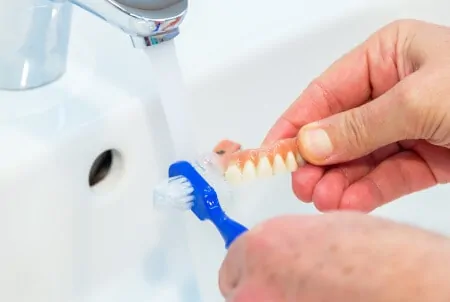 Inflammation is a normal process in which your body responds to injury.  It can affect any part of your mouth. There are two kinds of inflammation: acute and chronic. At first, inflammation helps to heal the body or injured area.